Shared Proxies are the grunts of the proxy world and are mostly used for SEO tasks that need multiple IP addresses like website spidering, keyword research, and website link-building. People also put shared proxies to use running online video game bots and all sorts of other creative ways. No matter the reasons for needing shared proxies, usually the main reason is price. The cheaper the better!
The Cheapest Shared Proxy providers of 2022
Click column Headers to sort numerically.
However, if you aren't sure if you actually need cheap shared proxies, don't know what a proxy is, or are here for some other unknown reason – let's take a closer look at proxies in general. If you already know all there is to know about proxies then just skip ahead to the list of shared proxies.
What is a Proxy Server?
Proxy servers are computers in other locations that your internet connections are routed through, sort of like a relay, to hide your true IP address. While using proxies your internet connections will be sent to the proxy server and then relayed to the desired server after that, such as a webpage or video game. When the remote server replies back to the connection, the reply is first sent to the proxy server which then sends the reply to your computer. This relay of internet connections is how a proxy conceals your IP address.
Public Proxies vs. Private Proxies
Proxies come in one of two main varieties – Public proxies or Private proxies. Private proxies can be protected from unwanted access by username and password or even locked to certain IP addresses that are permitted for use. Public proxies, though, have no such protection and can be openly used by the public – for this reason they are also called "Open Proxies".
Private Proxy PROs
Speed
Stability
Safety
Consistency
Go to this page to learn more about Public and Private.
Shared Proxies vs. Dedicated Proxies
Further inside the Private Proxies category of proxies there are also two more sub-categories – Dedicated Proxies and Shared Proxies. Dedicated Proxies are private proxies that are only accessible to a single user at a time. Shared Proxies are able to be used by two or more users at a time and they are usually cheaper because of this. It's worth noting that Shared proxies are some times called "Semi-Dedicated Proxies".
Shared Proxy CONs
Exclusivity
Speed
Longevity
Private
Go to this page to learn more about Shared and Dedicated proxies.
The Cheapest Shared Proxies of 2022 in Detail!
Below is the list of the Best Shared Proxies in greater detail to help you choose which shared proxy provider to use. The list is in alphabetical order, and not order of superiority – Some of the shared proxy providers are cheaper than others, but some also have 1Gbps speeds instead of 100Mbps, some guarantee non-sequential IPs, and some offer more locations to choose from. For these reasons it's hard to rank shared proxies as the best and worst since it really depends on what you need them for. The cheapest proxy available is worthless if it doesn't work for your needs, so I suppose this article should really be called "The Cheapest Shared Proxies that Work for Your Needs!"
---
ActProxy has been around since 2007 but only in it's current form since 2015.
Multiple Cities and Subnets
1Gbps Connection on all servers
Non Sequential IP's
API Accessible Proxy Lists
99% Uptime Guaranteed
Up to 100 Threads
User/Pass and IP Authentication
Highly Anonymous
---
Choose Your Proxies/IPs!
Fully Anonymous – free of DNS and IP leaks.
24/7 Heroic Support – always available.
Multiple Datacenters – over 100 Locations.
Instant Activation – soon as payment processed.
High Speed Connections – 1Gbps connections.
Powerful Automation – keep the network healthy.
Dual Authentication – IP and username/password.
Monthly Refresh – switch IPs using the control panel.
---
Blazing Proxies has been online since 2015 providing cheap shared proxies.
1 Gbps Dedicated Network Lines
Instant Proxy delivery within 2 Minutes
Instantly Replace/Refresh bad proxies
Proxies in Seven countries around the world
Hundreds of Subnets Varying from A/B/C Classes
Support For HTTP, HTTPS, and SOCKS Proxies
---
BuyProxies.org has been selling cheap shared proxies to customers since 2011.
Unlimited Bandwidth for Unlimited Dreams!
Hundred of Locations around the world
API for retrieving proxies via script
24/7 Maniac support, even on holidays
IP and User/Pass proxy authentication
Option to have New Proxies monthly
---
CoolProxies has been operating since 2012 selling dedicate proxies to users around the world.
Google Tested/Supported Proxies
GSA Search Engine Ranker supported
Zennoposter Supported
Scrapebox Supported
SMTP Proxies
---
HTTP/HTTPS Protocol Proxies
IP or User/Pass Authentication
USA IP Address Proxies
High-Anonymous Proxies
24/7 Support
---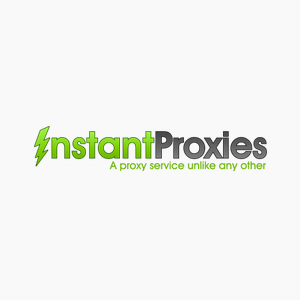 Instant Poxies has been selling privae proxies since 2013.
Unlimited Bandwidth
Advanced Control Panel
100% Compatibility
Elite Anonymity
Subnet Variety
Worldwide Locations
99%+ Network Uptime
24/7 Live Support
---
Mexela has been up and running since 2014 providing cheap shared proxies.
API to automatically download proxy list
300k Proxies in 7+ countries around the world
Unlimited Bandwidth on all proxy plans
Option to have new proxies each month
Http/Https Proxy protocols
Fast in-house support
Highly Anonymous
---
NewIPNow sas been providing a free web-proxy and selling private proxies since 2010.
High Anonymous – High level of Security and Anonymity.
Unlimited Bandwidth – No restrictions on data usage.
Multiple Subnets – Diverse IPs from multiple subnets/locations.
Fast Servers – Dedicated 1000Mbps connections.
---
Proxy-Hub has been providing the internet with shared proxies since 2012.
Unlimited Bandwidth on all proxies
DIY User/Pass and IP authorization
Request New Proxies each month
API to Retrieve Active Proxies
No SEO Software Restrictions
Non-Sequential IP Range
Quality Support
---