Residential Proxies are regular proxies that have residential IP address end-points. They can be found as "shared" proxies or "dedicated" proxies, there are also backconnect/rotating residential proxies, as well as socks4/socks5 residential proxies. Residential proxies come in many flavors, but the key difference with them is that their IP addresses look like residential internet users and not commercial datacenters.
Residential proxies are the best choice when shared and dedicated datacenter proxies just aren't getting the job done. Residential proxies aren't as cheap as shared proxies, and they might not have the fastest connections when compared to dedicated proxies, but what residential proxies do offer is the best IP diversity
Residential proxies are the best choice for creating social media accounts for services like Instagram, Twitter, and Snapchat. Residential proxies are the best proxies for buying show and concert tickets on Ticketmaster and StubHub. And lastly, but probably most importantly, the best proxies for running auto checkout shopping bots on sneaker sites are residential proxies.
The BEST of the Best Residential Proxies to use in 2023
OxyLabs – The Most IP Addresses
IPBurger – Best Focus on Support
Bright Data – Veterans of Residential Proxy Services
ProxyGuys – Best Residential 5G Mobile Networks
Shifter – Best Unlimited Bandwidth Residential Proxies
SmartProxy – Best Residential Proxy Prices
Proxydrop – Best Residential Proxies for Sneaker Bots
NetNut – Best Metered ISP Proxies
Rayobyte – Best Metered Mobile Proxies
SOAX – Best Residential Proxy Full-Featured Trial
HydraProxy – Best Residential Proxy Prices for Small Quantities
The Best Residential Proxies Compared
OxyLabs - Best Residential Proxies with the Most IP Addresses
Type: Residential and Mobile
IP Count: 100 Million Residential IP Address, 20m Mobile
Locations: 195 Countries
Targeting: Country, State, and City for Residential, Country and ASN for Mobile
Price:

$5/GB to $12/GB for Residential Proxies
$11/GB to $25/GB for Mobile
OxyLabs Promo Codes:
IPBurger - Best Residential Proxies with a Focus on Support
Bright Data - The Veterans of Residential Proxy Services
Type: Residential, ISP, Mobile
IP Count: 72 Million Residential IP Addresses, 600k ISP, 7m Mobile
Locations: 195 Countries for Residential/Mobile, 35 ISP
Targeting: Country, City, Carrier, and ASN Targeting
Price:

$8.50 – $25 per GB for Residential Proxies
$8.50 – $29 per GB for ISP
$26 – $60 per GB for Mobile
Bright data Promo Codes:
ProxyGuys - Best Residential Proxies on 5G Mobile Networks
Shifter - Best Unlimited Bandwidth Residential Proxies
Type: Residential and ISP
IP Count: 50 Million Residential IP Addresses
Locations: Worldwide
Targeting: Country Targeting
Price:

$1.49/Proxy to $23.99/Proxy for Residential Proxies
$2.99/Proxy for ISP Proxies
Shifter Promo Codes:
SmartProxy - The Best Residential Proxies for a Low Price
Proxydrop - The Best Residential Proxies for Sneaker Bots
NetNut - Best Residential Proxy Prices for Metered ISP Proxies
Rayobyte - Best Residential Proxy Prices on Metered Mobile Proxies
Type: Residential, ISP, Mobile
IP Count: 10 Million Residential IP Addresses, less for ISP/Mobile
Locations: 27 Countries for Residential/Mobile, 4 Countries for ISP
Targeting: City, State, Country, and Regional Targeting
Price:

$1/GB to $15/GB for Residential Proxies
$4.60/Proxy to $5/Proxy for ISP
$15/GB to $25/GB for Mobile
Rayobyte Promo Codes:
SOAX - The Best Residential Proxies with a Full-Featured Trial
HydraProxy - Best Residential Proxy Prices for Small Quantities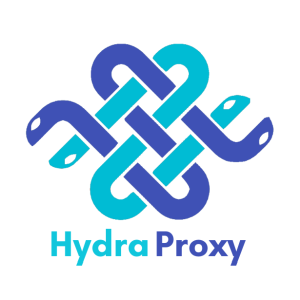 Type: Residential, Mobile
IP Count: 5 Million Residential IP Addresses, 200k Mobile
Locations: 100 Countries for Residential, all 50 USA States for Mobile
Targeting: Residential Targeting by Country, Mobile Targeting by USA State
Price:

$2.50/GB to $5/GB Residential
$2.95/IP to $59.95 Mobile
HydraProxy Promo Codes:
Storm Proxies
Type: Residential, ISP
IP Count: 70k Residential IP Addresses, 40k ISP
Locations: EU, USA, and EU+USA
Targeting: No Targeting aside from USA or EU
Price:

$5.5/proxy to $19/proxy for Residential Proxies
$3.2/proxy to $9/proxy for ISP (Sneaker)
Storm Proxies Promo Codes:
I almost titled this article "THE BEST of the BEST of the best Residential Proxies in 2023!" 🤣